The sports betting market in Kenya is easily one of the most competitive markets in the African continent and is only going to get bigger with each passing year as the increase in smartphone usage, availability of low priced 4G networks and access to multiple sports betting sites in Kenya make it a very lucrative market.
However, the competition amongst sports betting operators and their affiliate marketers is fierce as they all compete for market share. Super affiliates tend to dominate the affiliate sports betting market in Kenya because they have huge budgets and a massive network that allows them to dominate a large portion of the market.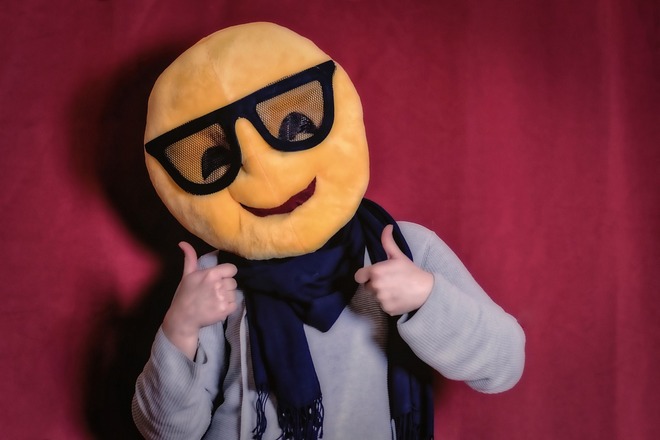 That being said, there is still a niche market out there for individual sports betting affiliates provided they know what exactly they are doing and learn quickly how to avoid the pitfalls. We list out 7 key ways for entrepreneurs and individual affiliate marketers to keep themselves motivated in a highly competitive gaming market.
Enjoy What You Do
Now most of the marketing gurus out there tend to say love what you do and you will never work a day in your life. The problem is the word love is used far too loosely so we prefer to say enjoy what you do. If you enjoy being an affiliate marketer and working with the highly competitive sports betting market, then you are not going to allow a bad day or a bad week to bring you down.
If you don't enjoy what you are doing, you might need to take some time off and evaluate things. When you are passionate about your online business, you will put in the extra effort to push forward when you face a roadblock and you will find success waiting for you.
Provide Interesting Content
In order for you to gain the attention of your market audience, you need to be putting out interesting content. Since you are targeting the sports betting niche, you need to put out content on not just the popular sports and sporting events taking place around the world but also on other niche sports as you don't want to neglect the market.
Make sure your content is not only interesting but also educational. When you give your readers unique insight into the sports they are wagering on, they can use the information you provided to make informed and real time wagers. Please read the article: 'Sportpesa vs. 22Bet: Which is Better Betting Site for Kenyans?' as an example of such content.
Become An Authority
Sometimes it can get a bit overwhelming when you are dealing with the vast sports betting market and are competing with super affiliates or other individual affiliate marketers who have a much more established based of customers. One way you can cope with this competition is to become an authority in a particular niche.
For example, instead of focusing on global sports like football or basketball which have been around for ages, you can focus on the upcoming mixed-martial-arts market (MMA). Make sure you provide your readers with insightful and real time information on the MMA market, especially with breaking news.
This will quickly cause you to stand out in the MMA sports betting niche and you will find that you readers are drawn towards your MMA content and will trust your MMA betting recommendations.
Post Content Frequently
One of the biggest mistakes you can make as an affiliate marketer is to not post frequently. Remember out of sight is always out of find. Whether you are doing blog posts, video posts, podcasts or live streaming, making sure you are posting quality content on a frequent basis.
While you may not be able to post content 5 days of the week, you should inform your viewers that they can expect posts on 'x' days of the week, which will cause them to anticipate your posts on those specific days. For example, these articles were posted day-by-day: '1xBet vs. Betin Compared', 'Betika or mCHEZA?' and 'Betpawa vs. Betyetu'.
Motivate Yourself
This cannot be emphasized enough as when you are an entrepreneur or an individual sports betting affiliate, you need to be able to motivate yourself when things are rough instead of waiting for someone else to come and give you a boost.
The best way to keep yourself motivated is to stick to a few daily routines that will keep you in the best frame of mind. Try to work out at least 4 days a week by going to the gym or using home workout apps, doing a 15 minute jog or at least going for a 10 minute walk in the morning. Another great way to start the day is to spend10 or 15 minutes in meditation and just be grateful for the things in your life.
When you keep a positive mindset and have healthy habits, it is a lot easier to push through tough days.
Reward Yourself
Most people forget to reward their efforts. To stay motivated, this is one of the strategy you can you. Kenya does not fall short of destinations you can consider for this. From the top game parks and game reserves to enjoy the beauty of Mother Nature, you are spoilt with choices.
You can also give your body massage treat in one of the beauty spas in the capital city. Your body requires some refreshing after spending days or weeks to figure out the best course for your business.
Build A Relationship With Your List
As an affiliate marketer, you want to focus on building a relationship with your list. This means you are not going to spam your subscribers with affiliate offers on a daily basis. Instead you want to do a jab-jab-jab–right hook as Gary V says to get the most out of your list and be a successful affiliate marketer.
When you have a relationship with your subscribers and are genuinely interested in providing them valuable content, they will be able to sense it and be more open to taking advice from you. This is one of the best ways that you can use to be a successful affiliate marketer.
Keep Learning
The online betting market keeps changing at a rapid pace as gaming regulators are constantly making changes to regulations and are very strict with betting websites and affiliates who do not comply with new regulations.
While most betting operators send out terms and conditions to their affiliate marketers to update them of these changes, it is always better for individual affiliates to do their own research in order to stay ahead of the market. Make sure your affiliate marketing tactics always comply with gaming regulations so that you are not penalized.
If you stay within these guidelines, you are more likely to be able to run a successful affiliate marketing business in the sports betting industry.